And how what I've learnt can help you.
My clients come to me when they want to make changes.  To reach beyond their current circumstances.  To expand in some way.
This usually means that at a point in our work together it will be necessary for them to leave their comfort zones.  And that's not easy!
We hold on to what's familiar for a good reason.  It's where we feel safe.  It's how we avoid risk.  It's what's requires the least amount of effort.  Our brains are actually wired to keep us in our area of comfort.
However, as we know, extending beyond our comfort zone is how we grow.  It boosts our confidence.  It builds our resilience and strength.  It results in us getting to enjoy new experiences!
When I support my clients in stretching themselves beyond what is comfortable, I do it from a place of genuine knowing.  I truly understand how scary it can be, and also the blessings it brings.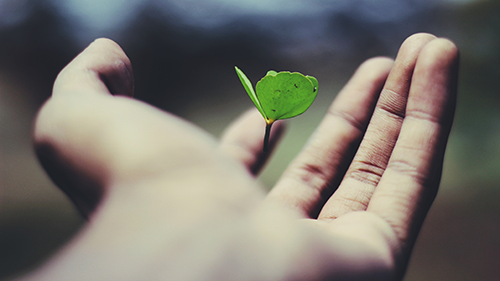 Whilst I have many experiences of leaving my comfort zone, the most significant has been our sudden emigration in 2011.  That was a big year!  We had our second daughter.  I left a job I had been in for 17 years to start my own business.  And we relocated to Sydney 6 weeks after my husband's work contract was signed! 
The lead up to our move was a whirlwind of organisation, paper work and packing.  I wasn't close to being emotionally or mentally prepared for the gravity of what was to come. 
Although we agreed we would give it a couple of years and could always return to South Africa if we wanted to, I knew from the moment we stepped off the plane that wasn't going to happen.  I'm not sure this awareness was fully conscious, but it lay deep in my heart and it made me feel sad.
I missed the familiarity of my country.  I longed for my family and friends.  I struggled to adapt to my new role of stay-at-home mum. 
I felt incredibly isolated, lost and lonely.  Leaving all I had ever known, my zone of comfort, brought me to my knees.
However as change does, it developed within me a fortitude I never knew I had.  It afforded me the opportunity to consciously create a new life for myself.  It grew me in beautiful and profound ways.
During my 7 years in Sydney I made the most wonderful friends.  I opened up my dream-come-true yoga studio and through that enjoyed being part of a magical community.  I crafted a life rich in meaning and joy.  What began as the hardest thing I had ever done, turned out to deliver many incredible blessings.
Our family relocated again in 2019 to Canberra.  I took everything I had learnt from our first move and put it into practice.  I gained further skills on how to cope with leaving one's comfort zone.  I made the transition with grace and ease. 
Through my personal journey I fully appreciate how difficult it can be to step away from what is familiar.  I also understand what it takes to thrive through the challenges of change, in order to enjoy the blessings it brings.
I take this knowledge with me into my coaching sessions so that when my clients hit those wobbles and feel resistance as they stretch, I have tools to share that can support them.
MY TOP TIPS FOR LEAVING YOUR COMFORT ZONE:
FIND SUPPORT

To have someone hold your hand, remind you of what you are capable of and offer encouragement consistently can make all the difference.
START SMALL

Taking small steps helps eliminate overwhelm, makes the changes feel much more doable, and builds confidence.
PAST PROOF

Write down all the times in the past you've tried something new, made a change or stepped up in a different way.   Refer to this list when self-doubt creeps in.
PRACTICE SAFELY

Find ways to leave your comfort zone that feel fairly safe and don't ask too much of you.  Maybe it's driving home via a different route, ordering something new off a menu, trying a book or movie in a genre you wouldn't normally choose or visiting a new part of the city you live in.  These small extensions help us feel more comfortable with unfamiliar circumstances.
HOBBY UP

Taking up a hobby often involves learning new skills, but in a way that feel fun and without pressure.  Join a choir, dance group, pottery or language class – the options are endless.  If you choose an area that holds interest, you can't go wrong.
WORST CASE SCENARIO

Ask yourself what's the worst that can happen if the new thing you try doesn't work out.   When we get into the nuts and bolts of this, it's usually far less awful than we first imagine.  Doing this will combat fear.
If you would like some support in making changes or expanding in some way, I'd love to see if I can be of service to you.  Book a complimentary consult (absolutely obligation free) HERE and lets have a conversation about your fabulous future!
LOVE LETTERS
Would you like to receive a monthly love letter from me, filled with uplifting encouragement and support?  I'll share the practices I'm enjoying, the podcasts and people that are inspiring me and my own musings on this wonderful and interesting journey of life!  You'll also be the first to know about upcoming events and special offers.