I'm Kerry Solomon
Women's Worthiness Coach.
Yoga Teacher.
Retreat Facilitator.
International Speaker.
Welcome to my online home. I'm so glad you're here.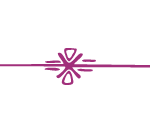 I believe you are a worthy woman – even if you don't feel like one all the time. I believe you deserve a life where you soulfully centre your happiness, desires and needs.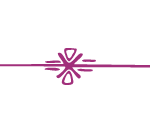 A life as a worthy woman where you prioritise your own well-being and give up twisting yourself to please others.
A life as a worthy woman where you have boundaries that support you to be sovereign and strong.
A life as a worthy woman where you dedicate time to things that fill your cup and help you feel balanced and calm.
A life as a worthy woman where you don't glorify busy and give yourself permission to rest.
A life as a worthy woman where you embrace self-kindness and release the burden of perfectionism.
A life as a worthy woman where you believe you are capable of pursuing your goals and dreams.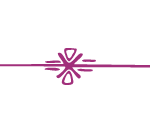 If you're ready to cultivate these qualities and a life as a worthy woman – you're in the right place.
I'm here to help you identify and honour your needs, build powerful self-trust and self-belief and live with more confidence, clarity, courage and peace.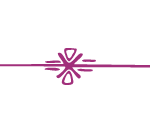 Let's begin to craft the fabulous life you are so worthy of.
I've worked with numerous coaches over the past 30 years and my experience with Kerry has, by far, been the best, most supportive and satisfying experience to date!
Kerry has been an amazing coach to and for me.  She has been my biggest fan and support person, encouraging me to follow my bliss and do what makes my heart sing. Our work together led me to a path that I didn't expect, but it has turned out to be extraordinarily fulfilling and deeply meaningful for me.
I am grateful for the work Kerry and I did together and I highly recommend choosing Kerry as your coach.  You'll be glad you did!
Lesle Crawford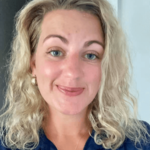 I can honestly say that coaching with Kerry has been the best investment in my life. 
Kerry has a unique ability to be completely present.  In our sessions she effortlessly identified exactly what my needs were to reach my goals, as well as to work on my shadows. Through Kerry's unbelievably amazing skill and guidance, I have come leaps and bounds and achieved wonderful results in all areas of my life, in such a short period of time.
I went from feeling stuck to feeling courageous and confident.  I learnt to be still and listen to my intuition.  I am now moving through life with intention, self-trust and self-compassion.  I am creating my beautiful best life, prioritising self-care, and giving myself time to do the things that serve me.  Most importantly, I have found myself again and I love who I am! 
Throughout our time together Kerry offered incredible support, encouragement and kindness, and the ability to see the best in me.  I could not have made such amazing progress without her.  I am eternally grateful to have been coached by such a wisdom holder!
'Highly recommended' would be an understatement.  If you can, I encourage you to give yourself the gift of being coached by this talented, beautiful and amazing woman!
Hannah Schouten
Kerry is a superb coach.  She has the most beautiful way about her – a lovely caring, considered and open manner.  Kerry constantly encourages and supports, and was fabulous at lovingly reflecting back to me what I'd said in a way that made me look at things differently.
When I first approached Kerry I was confused and unclear about what I really wanted to achieve.  I felt my concerns were too vague to really be able to do anything with.  But the goals we developed and the action steps I undertook proved to be transformative.  I now have a completely different view on my future, and it is so exciting!  I have more confidence and belief in myself and have left behind my fears and unfounded worries.
My life has changed in such positive ways.  I'm setting up my own business (which is something I never, ever thought I would do) and following my passions.  I'm thrilled with the prospect of what lies ahead for me and the possibilities that I can now see, and all because of Kerry's coaching.
Kerry is truly a phenomenal coach.  Wisdom just flows out of her mouth in the most beautiful and kind words, and it all makes so much sense.  I can't recommend Kerry enough – she really has a gift.
Karen Maggs
LOVE LETTERS
Would you like to receive a monthly love letter from me filled with uplifting encouragement and support?  I'll share the practices I'm enjoying, the podcasts and people that are inspiring me and personal musings on this wonderful and interesting journey of life!  You'll also be the first to know about upcoming events and special offers.