A Tailor-Made, Transformational Experience
Beautiful one, if you're reading this it's likely you may be feeling depleted, dissatisfied and disconnected from your joy.
Maybe you've been so busy tending to everyone else's needs that you've neglected your own and are now unsure about how to start prioritising yourself without feeling guilty.  
Maybe you know what your heart is longing for, but the weight of other people's expectations, or your own fear and self-doubt, are keeping you stuck.  
Maybe you know your boundaries could do with loving attention but you're concerned about upsetting others.
Maybe it's been a long time since you felt really comfortable and confident in the skin you're in.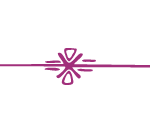 I see and honour you for where you are right now.
And I see and honour you for where you want to be in the future.
A place where your reality and lovingly lived life is different to the one you have now.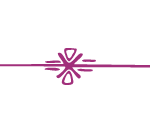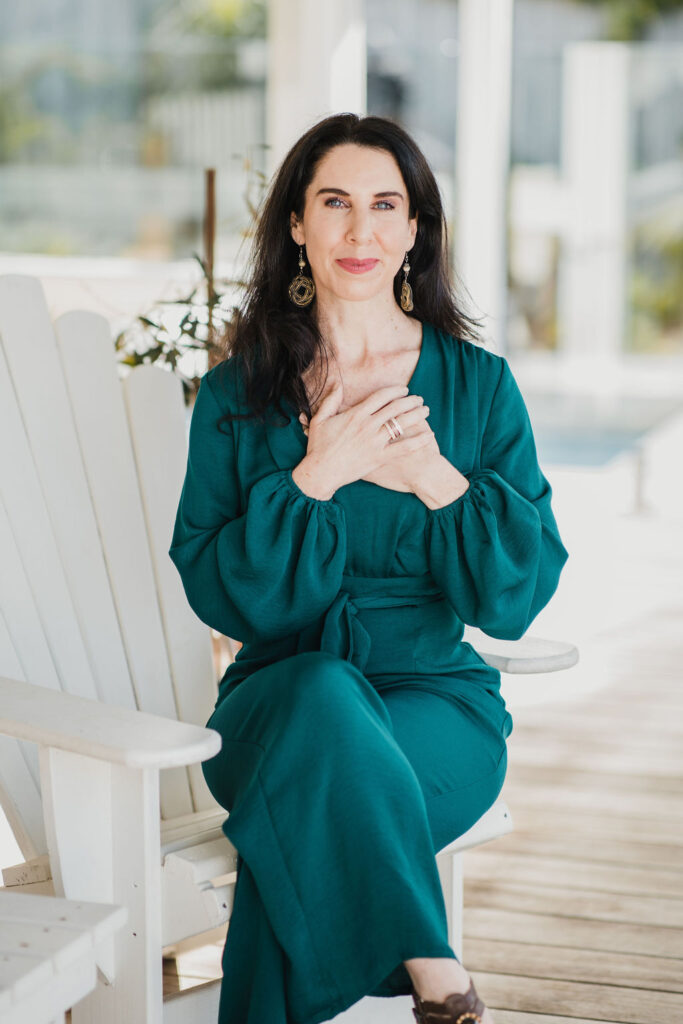 As a Women's Worthiness Coach what I've continuously witnessed with my clients is that the path to wholehearted living includes deeper self-acceptance, self-compassion, self-trust and self-love. When you cultivate these things you come to understand that your happiness truly matters and you deserve to take up space. From this knowing, life begins to evolve in the most amazing ways.
Coaching with me and connecting to your worthy woman within will see you…
• Break free from people pleasing and the weight of other people's expectations.
• Establish healthy boundaries and stop feeling guilty about prioritising your needs.
• Replace negative self-talk with an inner voice that is compassionate and kind.
• No longer attach your value to your productivity.
• Be more present in your life and take time for rest, pleasure and play.
• Relinquish exhausting 'shoulds' for more aligned and empowered living.
• Expand your self-belief as you own your abilities and strengths.
• Let go of the impossibly high standards you set for yourself and know you are good enough.
• Build your confidence and be the most self-loving you've ever been.
• Courageously step forward to claim the joy-filled life you deserve.
What I offer isn't a quick-fix, but rather an exciting journey of discovery where your commitment – combined with my support – will bring about a sustainable and richly rewarding new way of relating to yourself, the people you love most, and your own life.

Together let's uncover what's holding you back AND what lights you up so we can put an inspiring plan into place and get you moving towards it.
Clients come to me for a myriad of reasons.  Here are just some of them:
• Prioritise their self-care and create sustainable routines for more balanced living.
• Understand what boundaries they need and put them into place.
• Evaluate their current work and make choices to bring them deeper fulfilment.
• Uncover their core values to live more authentically and wholeheartedly.
• Nurture and improve their relationships.
• Establish mindfulness practices to support them in feeling present, grounded and calm.
• Learn how to be their own source of validation.
• Build their self-belief in order to go after their heart-held dreams.
• Learn the art of self-compassion and expand their self-acceptance, and self-worth.
• Stop feeling overwhelmed and stuck in procrastination so they can take aligned action. 
• Feel healthier, more energised and confident in the skin they're in.
• Find clarity on a life decision.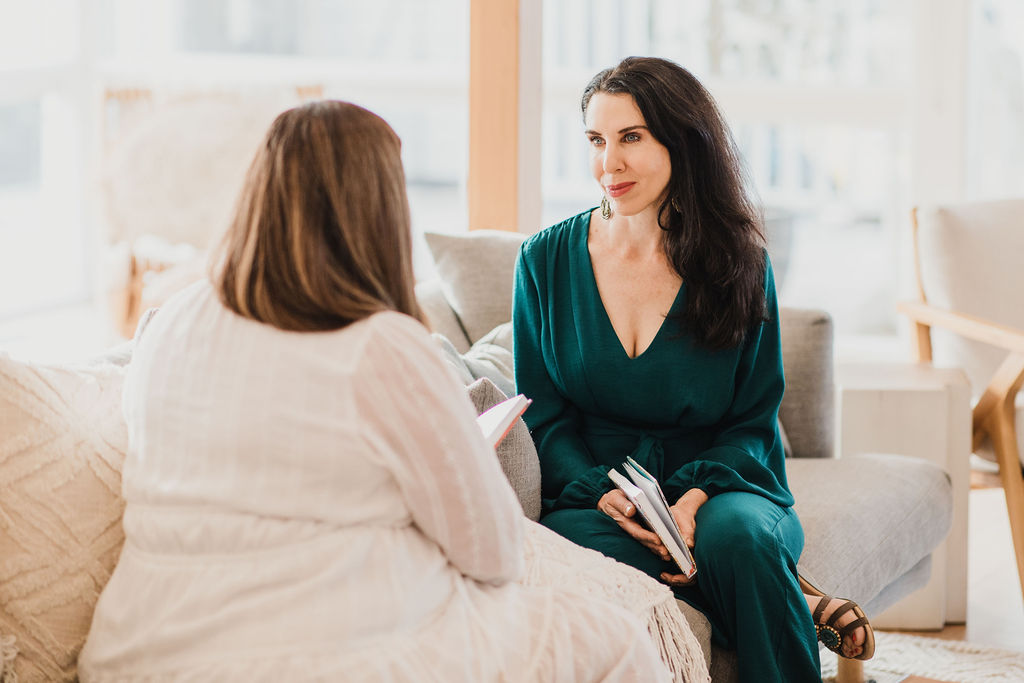 What I bring to my role as coach…
It's my absolute joy to see women rise and if you have me as your coach you'll have someone in your corner who is 100% committed to your growth and worthiness journey.
I'll provide a brave container and space where you'll feel seen, heard and held, and can share your truth without judgement.
I'll ask powerful questions and offer insightful reflections that will give you a renewed perspective on yourself .

I'll cheer you on and encourage you to celebrate yourself, your progress and your achievements.
I'll share mindfulness tools you can access with ease to feel present, grateful and calm.
I'll teach you mindset techniques to reframe the narratives that are keeping you stuck in behaviours that are hindering your happiness and growth.
I'll be your accountability buddy to keep you motivated and in steady momentum.
I'll shine a light on how deserving and worthy you are of a rich and fulfilling life.
In this affirming space that combines encouragement and empowerment, you'll connect to your wisdom within and know how worthy, wonderful and brilliant you truly are. You'll come to deeply understand that your happiness matters and that you are enough.
If you're ready to uncover and rediscover the worthy woman within you and feel more confident, capable and calm, and create a life brimming with meaning and joy, it would be my honour to guide you.
I invite you to have a conversation about your fabulous future by booking a Discovery Call HERE. 
This 30 minute no obligation chat is an opportunity for us to get to know each other.
I'll send you a questionnaire before the call which will help you share with me what you most want to work on with a coach.
You'll have the chance to ask me questions and get a feel for my energy and approach.
It's likely you'll leave the call with some clarity on your next steps.
Yes! In just 30 minutes.
I can't wait to connect and see how I can support you.
Working with Kerry was both powerful and empowering! I came to her feeling like I had lost my spark of joy. I was stuck in unhelpful thought patterns and wanted to build my self-trust, self-belief and self-worth. Kerry was so encouraging and helped me realise I was worthy and capable. Her enthusiasm, encouragement and words of wisdom brought out the best in me. I'm now more focused and determined and much less hard on myself. I've let go of a lot of resistance, my relationships have improved and I see life with positivity and gratitude. Coaching with Kerry resulted in me feeling more joyful, confident and content within.
Throughout our coaching together I will guide, support and encourage you.
I will provide a non-judgemental space.
I will see you as whole, worthy and wise right now whilst
holding you to the highest version you have for yourself in the future.

Lean in and let your journey of growth begin
EMPOWERED YOU Ses

sion
There are areas of your life that you know need some loving attention but fear, self-doubt and uncertainty are holding you back. This 1.5 hour session will provide the opportunity for you to acknowledge and make sense of the whispers tugging at your heart and thoughts occupying your mind. You'll gain the clarity, courage and confidence you need to make choices and changes that will bring deeper fulfilment and joy to your life. Expect to be lavishly encouraged, skilfully guided, tenderly listened to and validated. Leave with insight and direction as well as practical strategies on how to bring what you desire to life.  
THIS PACKAGE INCLUDES:
A purposeful questionnaire that will help me understand what's going on in your world and identify where our session should begin.

 

90 minutes of laser focused support, honest conversation and practical tools and techniques that will leave you feeling clear and confident about your next best steps.

UNLIMITED email and voice-message (via Whatsapp) coaching for 2

weeks after our session. This is for you to ask questions, share your progress and insights, get feedback, stay accountable to your chosen path and have my constant support. You'll be amazed at the profound breakthroughs that can occur after our call.
One off payment of  $260 (AUD)
EMPOWERED YOU is designed to help you identify what you need, desire and deserve AND provide you with an inspiring, aligned plan so that you can begin to bring it all to life. It's a fabulous combination of motivation and momentum, clarity and courage. You'll leave the experience feeling uplifted, excited and hopeful about all that is possible for you!
ADDITIONAL BONUS
If you choose to sign up to the RADIANT YOU Coaching Series within 3 months of our session, you'll get 50% of your investment in the EMPOWERED YOU Session to use as a credit. That's a $130 discount which can be applied whether you pay in full or choose the monthly instalment option.
RADIANT YOU
Seri

es
You are ready to transform how you feel about yourself and your life. To let go of the people pleasing and imposter complex that's been holding you back and grow your self-acceptance, self-trust and self-belief. You are ready to connect with your worthiness within and become the self-loving woman you dream of being.
In our three months together you'll come to truly understand that your needs, desires and happiness are worthy of your time and attention. You'll identify what wholehearted and joy-filled living feels like for you. You'll expand your feelings of courage, confidence and capability. You'll revolutionise your beliefs and behaviours so that you can create the rich and rewarding life you so deserve. 
THIS PACKAGE INCLUDES:
A comprehensive pre-coaching questionnaire to get you thinking about what you most want support with and what you wish to shift, change, expand on or create.

1 x 30 minute obligation-free Discovery Call to see if we are the right coaching fit for each other.

6 x 70 minute sessions over 12 weeks (1 session every two weeks).

Handpicked and designed-for-you resources, worksheets, practices and tools to  aid your growth and success.

Guidance Cards chosen for you intuitively and sprinkled throughout our work together to provide additional layers of contemplation.

UNLIMITED email and voice-messaging (via Whatsapp) support throughout our 3 months together. This is for you to ask questions, share your a-ha moments and insights, get feedback, stay accountable and have my constant encouragement and guidance. You'll be amazed at how many profound breakthroughs can happen in between sessions and how much progress can be made.
Three Monthly instalments of $400  (AUD)
OR One off payment of $1197 (AUD)
RADIANT YOU is designed to support you in doing meaningful inner work and matching it to aligned outer action. It will help you to live with deeper joy, peace and fulfilment. Our time together has the potential to change your life in the most positive and wonderful ways!
My experience with Kerry was uplifting, shifting and directional.  It really brought this quote by Maya Angelou to life for me: "We delight in the beauty of the butterfly but rarely admit the changes it has gone through to achieve that beauty". When we began, I was at a crossroads in my career.  I now have clarity on what I value as well as potential options to explore further.  Coaching helped give me new perspective. It gave me focus again, which I'm truly grateful for, and the impetus to make changes. The pace and coaching skills Kerry demonstrated were all perfect and just what I needed.  The regular two week sessions were invaluable in holding me to account.  During our 3 months together I gained more confidence and clarity, and also the courage to move out my comfort zone and start changing things for the better both personally and professionally. I have huge respect for Kerry and am grateful for this wonderful timely experience with such an amazing person and coach!
Beautiful one, this is your magnificent life.
If there is something holding you back from living it the way you truly want to,
I am here to support you.
If the relationship you have with yourself needs some loving attention,
I am here to support you.

Because you matter.
Your happiness matters.
You are worthy of a life that brings fulfilment and joy.
Are you ready to have a conversation about your fabulous future?
I invite you to book a discovery call HERE.
I'm waiting for you with so much excitement!
This is your time!  xx
I'd love to hear from you.
If you have any questions about working with me, I'd love to answer them for you.  Please complete this form and I'll get back to you as soon as I can.