It's my passion, pleasure and privilege to share the many wonderful benefits that yoga and meditation offer.
I've been practising yoga for over 20 years and teaching for 18. My philosophy is that being on our mats should be a joyful experience and I bring this energy into every class I give.
My classes are inclusive and welcoming and suitable for all bodies, abilities, levels of fitness and flexibility.
My focus is on how we feel in poses, not what we look like. I encourage students to always find what works best for them.
My teaching combines stretching and strengthening and slow with flow. I love sharing accessible mindfulness and breathing techniques that can easily be used off our mats to enhance our everyday living.
My aim is to give people the opportunity to take a break from all their usual responsibilities.
The space to enjoy movement, stillness and breath.
This results in them leaving their practice revitalised, relaxed and refreshed.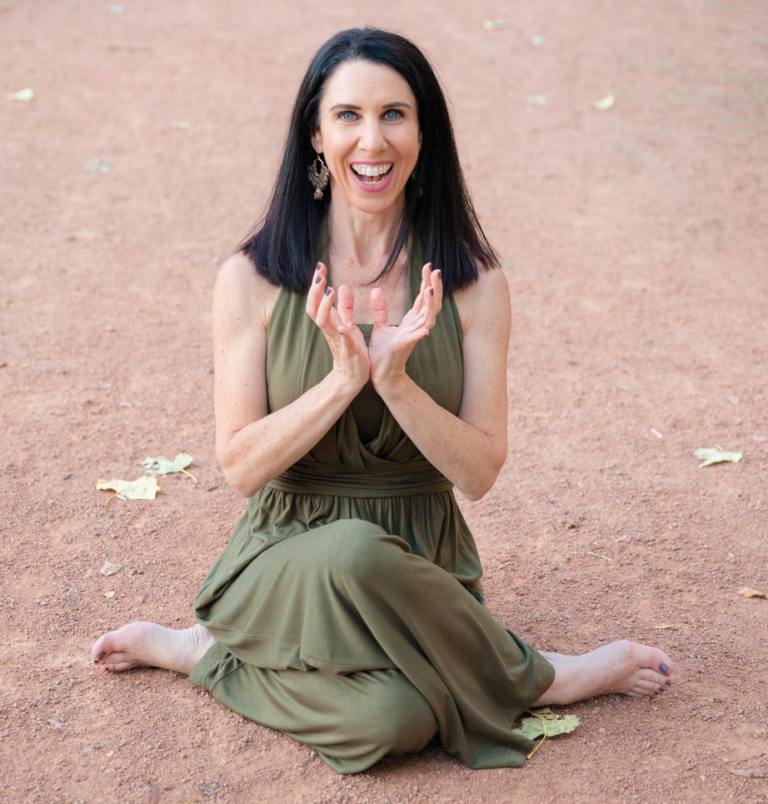 PRIVATE AND SEMI-PRIVATE CLASSES – IN CANBERRA
Private classes allow you to enjoy a personalised practice designed around your unique needs, injuries, fitness level, goals and experience.  Semi-private classes are great for small groups, such as families or new mums, who wish to do yoga at a time and place that suits their schedules. 
Classes include movement (asana), breathwork (pranayama), meditation and mindfulness practices to support physical, mental and emotional well-being.
Pricing:
1 – 2 people   
Single class    1 hour   $120 (AUD)
Package of 5 classes    1 hour each   $540 (AUD)
Package of 10 classes    1 hour each   $960 (AUD)
3 – 4 people   
Single class    1 hour   $160 (AUD)
Package of 5 classes    1 hour each   $720 (AUD)
Package of 10 classes    1 hour each   $1290 (AUD)
Prices include all props to make the practice extra special and travel within 30 km's of the 2914 ACT postal code.
Kerry is the best yoga teacher I've ever encountered.  Her kindness, her calmness and her patience make her an incredible teacher.  Each class she takes me on a journey and every single session leaves me feeling energised, revitalised and happy.  Kerry is a special person and makes people feel capable and valued.  I used to see a physio at least once a month.  I have not been to him once in 16 months since I started yoga with Kerry.  
Rebecca
WORKPLACE WELLBEING – IN CANBERRA AND ONLINE
Yoga in the workplace is a wonderful antidote to stress.  It eases the ill-effects of sitting for long periods, boosts morale and enhances focus and calm.  Taking a break during the day to stretch and breathe holds a myriad of incredible benefits.  All practices offered are accessible, even for those new to yoga.
Pricing:
Chair Yoga – Online        ½ hour       $80 (AUD)     Unlimited attendees
Meditation – Online        ½ hour       $80 (AUD)      Unlimited attendees
Yoga at your premises    1 hour         $180 (AUD)    Up to 12 attendees
Wellbeing Session           2 hours       $350 (AUD)   Up to 20 attendees
Wellbeing Sessions teach:

Mindset techniques to create positive frameworks.
Guidance on setting inspiring goals.
Relaxation tools for stress management.
Practices to enhance work-life balance.
The content of these sessions can be adapted to suit the outcomes required as well as the culture of your workplace.  They provide many practical strategies and are a wonderful way to let employees know they are supported and valued.
Many thanks for your wonderful classes.  Hunched over a computer all day, your classes are a wonderful opportunity to stretch out my shoulders, arms, back and legs and just take out 30 mins of the week for myself, to concentrate on my own wellbeing and self-care.  The breathing exercises and techniques are also extremely helpful in slowing down and taking a moment out to destress.
CELIA MCKEON – Technical & Development Manage4
WEDDING DAY YOGA ESPECIALLY FOR THE BRIDE – IN CANBERRA
Your wedding day is one of the most magical days of your life.  It's filled with anticipation, excitement and so much love.  However the build-up can be stressful, sometimes even exhausting. 
Being guided through a calming yoga practice is a beautifully nourishing and nurturing way to start your special day.
This class is designed to release stress, sooth nerves and to leave the bride feeling replenished and restored.
It's suitable for all levels of ability and experience, and includes a lovely grounding, heart-connection meditation.
It can be enjoyed by the bride alone, or with her bridal party.
Pricing: 
60 – 75 minute class    $180 (AUD)    Up to 10 participants.
Prices include all props to make the practice extra special and travel within 30 km's of the 2914 ACT postal code.
Thank you for starting our day in such a beautiful way.  My make-up artist couldn't believe how calm I was.  I kept coming back to your words of pausing throughout the day to take it all in.   
Mel
My Qualifications and Trainings
Certified ISHTA Teacher
Certified Bliss Baby Prenatal and Postnatal Teacher Training
Certified Change Yoga and Wellness Teacher Training
Certified Engaged Yin Yoga and Metta
Restorative Yoga
Chair Yoga
Oncology Yoga
Yoga for Back-Care
Trauma-aware Yoga
Yoga and Neuroscience
Chakras 101
Meditation
It's my absolute joy to share the benefits of yoga, meditation and mindfulness, whether in a 1:1 setting, the workplace or at special occasions.
All practices are tailored-made with care to suit your specific needs.
If you have any questions about what I offer, I'd love to hear from you!
Please complete the form and I'll get back to you as soon as I can.